| | | |
| --- | --- | --- |
| Network of Excellence | CAEPS | The Internet Portal for Computer Aided Environment Protection |
Please contact ICS for more information:
Am Kirchberg 6,

D-39326 KleinAmmensleben

Phone:+49 39202 5212-6

FAX: +49 39202 5212-8

E-Mail: webmaster@ICSRoscher.de
Network of Excellence
Title
Computer Aided Environment Protection System
CAEPS
Prepared by:
ICS Dr. G. Roscher GmbH, Germany

Content:
2.1 Unified Management Structure of the Network of Excellence. 4
2.2 Description of the Network of Excellence and the Members. 5
2.3 Short description of all partners: 5
ICS: ICS Dr. G. Roscher GmbH, Germany http://home.t-online.de/home/ICS_Roscher/ 5
IAT: Institut Arbeit und Technik (Institute for Work and Technology), Germany. 5
UniGl: University of Glasgow, UK.. 5
UniGa: University of Galati Romania, European Excellence Center for the Environment, Romania. 5
IT&T: IT&T JSC, Bulgaria, www.itt.bg. 5
VMU : Vytautas Magnus University, Lithuania. 5
ITEL: iTEL LTD, Greece www.itel.gr 6
Skill: Skill Consejeros de Gestión S.L., Spain, www.skill.es. 6
STI: Sistemas y Tratamiento de Information, SA, Spain. 6
MESL: Membranes for Environmental Separations Laboratory, Greece. 6
BULE: BULECOPROJECT Ltd, Bulgaria. 6
3. INTEGRATION AND STRUCTURING EFFECT.. 7
3.1. Integrating activities. 7
Sustainable Development is one of the central objectives of the European Community, as emphasised by the European Council in Göteborg. A combination of factors, including increasing population, demands for increasing levels of consumption and the development of technology, have resulted in human industrial and other activity having an increasingly negative effect on the natural environment. In particular increasing consumption of resources, including energy, and increasing generation of waste, including hazardous waste, is adding to the stresses on the source and sink capacities of the natural environment.
On the one hand technology has been a driving force leading to increased consumption and unsustainable industrial activity and resulting in negative consequences for the natural environment and human health. On the other increasing attention is being paid to 'green' and appropriate technologies which have the potential to contribute to sustainable development, which advances social objectives while minimising negative consequences. As part of these more positive technological developments, information and communications technologies have a potentially important role in the management of sustainable development.
Most new technologies and industrial system are characterised by some degree of risk. In addition the environmental and social consequences of many industrial and other processes are significant in the long as well as the short term and may be experienced at a considerable distance from the site of activity. Significant effects may occur throughout the lifecycle. This makes it important to consider whole lifecycle effects and use systemic approaches which enable consideration of long term, long distance and indirect effects.
Knowledge is required in order to take action on environmental issues. There are two main sources of knowledge to be taken into account:
- Environmental signals, including emissions, radiation and temperature data,
- Knowledge in the possession of experts and stakeholders, such as the general public.
The objective of CAEPS is to preserve the ecosystems and protect biodiversity by using Information Society Technologies (IST) which would also contribute to the sustainable use of resources. CAEPS contributes directly to realising European policies for the knowledge society as agreed at the Lisbon and the Stockholm Council. The objective is to detect and describe global change processes, associated with greenhouse gas emissions and atmospheric pollutants from all sources, including those resulting from energy supplies, transport and agriculture, to improve prediction and assessment of their global and regional impacts, evaluate mitigation options and improve the access of European researchers to facilities and platforms for global change research. Operational forecasting and modelling is aided by information and communication technologies. In the end of the research work is the application and distribution of a strategy of Computer Aided Environment Protection Systems (CAEPS). Work will address extensible knowledge resources and ontologies so as to facilitate service interoperability and enable next-generation Semantic-web applications. The objective is to improve significantly understanding of the characteristics of knowledge of the environment and its functioning as a public and private good, and to provide the bases for policy formulation and decision making.
The main aim of this Network is assembling a critical mass of expertise to develop computer based techniques for bringing together these two types of knowledge. These techniques will then allow the knowledge in the possession of experts and stakeholders to be applied to evaluate environmental signals.
A subsidiary aim of the Network is investigating the nature of knowledge and the value to be given to environmental signals, particularly when more then one possible interpretation seems to fit the observed facts. A significant example is the case of data on climate change. For a long time it was argued that observed changes were due to natural climate variations and it is only relatively recently that it has been generally accepted by both scientific experts and governments that anthropogenic emissions are the cause.
Two other important issues relating to processing and understanding environmental signals are errors and possible distortions arising from the digital processing of analogue signals and issues relating to risk and uncertainty. The increasing power of modern digital computers has reduced the quantisation and round-off errors associated with analogue to digital conversion. However significant errors can still result, for instance in the case of weather systems which are very sensitive to small changes. There is considerable uncertainty with regards to both the environmental effects of a number of different technologies and the interpretation of observed environmental signals. As new data has become available, health and safety and environmental regulations have been changed, generally to become more stringent. The 'safe' limits for, for instance, exposure to a particular chemical are determined by experts rather than the general public. However there may be highly significant differences between the extent of risk and/or uncertainty the general public is willing to accept and what experts consider safe limits.
The CAEPS work plan allows for time spent on investigating the necessary standards regulations and directives at a European level. One objective is to prepare valid applications for regulatory licenses or accreditation. Ethical requirements will also be considered carefully during the user requirements specifications and design phases of the CAEPS R&D, particularly with regards to the treatment and security of data.
The involvement of partners from all parts of Europe in the CAEPS Network of Excellence is of particular importance, since it will allow the transfer of different experiences, technologies across Europe.
2.1 U

nified Management Structure

of the Network of Excellence
The Network will be managed by a Governing Council consisting of senior representatives of each partner. This Council will include a Coordinator, as well as financial, scientific and dissemination managers. The Coordinator will be the Network Coordinator and have responsibility for the contract and communication with the European Commission. The financial and scientific managers will be responsible for Network finances and the Network scientific and technological strategy respectively. The dissemination manager will have responsibility for coordinating the exploitation and dissemination activities, including workshops and conferences, and the programme of exchanges between partners. Network planning meetings will be held on a six monthly cycle.
A Network of Excellence Electronic Repository, designed as open knowledge management system will be accessible to all members, where all common network information and shareable code of the network will be stored and updated. Each management will provide and maintain all information at the network. All documentation will be prepared and stored by the corresponding responsible in the common format of the KMS.
The Network of Excellence consists of 13 partners from 9 different European countries. The wide geographic distribution of the partners over Europe provides a wide variety of experience of different geographic and environmental conditions and hazards. A good balance between pre-accession countries and members of the European Union will contribute to the integration of the pre-accession countries and the exchange of scientific and technical expertise. The Network consists of 7 enterprises, 3 universities and 3 research institutes. The high level of participation from enterprises will ensure that the results are implemented. The universities and research institutes are all very highly rated institutions with a very strong scientific research base and are therefore well able to provide the scientific leadership required to fulfil the aims of the NoE. All the partners have considerable experience in environmental information technologies and their applications. The good balance between university/research institute and industrial participants will provide a good basis for technical transfer activities.
The ICS Dr. G. Roscher GmbH (ICS - Intelligent Computer Systems) is a SME in Germany develop, manufacture and trade Intelligent Computer Systems for medical and industrial applications. The topic of the product development is the method of real-time recognition of signals. The success in different fields of applications are the motivation for further development of the new method for real-time recognition of signals in time domain. The real-time recognition is realized by using the following methods of SoftComputing: (I) Patented method of Virtual Sources, (II) Neural Networks, (III) Fuzzy-logic, (IV) Evolutionary algorithms, (V) Methods of Non Linear Dynamics, (VI) Database and Knowledge Management Systems.
IPA is an Romanian industrial R & D company, engineering and integration systems, software developer and Small Series Production Center in automation field. IPA CIFATT has an extended, rich experience in the field of automation research, design and development in high complex applications of data process acquisition, software developer for analysis, process monitoring, process control, management system and toxic gas process monitoring.
The Institut Arbeit und Technik has been entrusted with development and testing of concrete solutions for promoting innovation, identifying opportunities for permanently improving the innovative capacities of firms and other relevant actors by taking into consideration also environmental aspects and using new technologies.
The UniGL was founded in 1451 and is currently one of the leading UK research and teaching institutions. The mission of the University is to be a major research-led university operating in an international context with the following fundamental aims: (1) to provide education through the development of learning in a research environment, (2) to undertake fundamental, strategic and applied research, (3) to sustain and add value to Scottish culture, to the natural environment and to the national economy.
The Inter-Mediu Department of UniGA is funded by Dutch government after the model of Science Shops from Netherlands). In 2000 is founded the European Study Center for the Environment (Qualification PHARE RO 9706.01.02). PHARE - INTAS independent expert ID 6029 (environmental sciences, chemistry). PHARE Expert Project PHARE RO 9907-02-01, Pre-Accession Impact Studies (environmental team). Executive Secretary IBSC-LoDES (International Black Sea Club – Long Distance post graduate Education System), Members: Russia, Ukraine, Romania, Bulgaria, Italy, Turkey, Greece. Environmental team, Agenda 21, City Council of Galati, Romania (granted by British government). Central Laboratory for Environment and Food Quality Control (Funded by French Embassy in the University of Galati in 2000). French-Romanian Postgraduate Courses in Industrial Quality (granted by French Ministry for Foreign Affairs, august 2001).
IT&T is a private companyin Sofia, Bulgaria. IT&T JSC is experienced in the development of client-server and web database applications according to the individual customer's needs. It includes: design of the database structure, development of user interface /including integration of data stored in relational databases with GIS information/, information search and retrieval tools.
VMU :
Vytautas Magnus University
,
Lithuania
VMU was established as University of Lithuania in 1922 and is the source of Lithuanian culture. The university accords special attention to Humanities and to Social Sciences. The research area is new information and knowledge based technologies, which will impact industries and corporations. Our virtual organization model integrates customer relationship management, manufacturing and virtual engineering information services. VMU are developing systems, which allow determine needs of customers, popular products and also sell products in virtual environment. Internet and multimedia technologies provide better services for customers and provide attractive improvements of cost reductions. VMU are developing new models and tools, which will provide intelligent access to heterogeneous, distributed information, enabling software products (agents) to mediate between user needs and the information sources available. These new virtual engineering information services allow research organisations and industries collaborate, exchange information and knowledge.
iTEL is an advanced technology company, supporting Business Activities in the Greek and International environment through the implementation of Telematics Systems and Services. IT&T JSC is experienced in the development of client-server and web database applications according to the individual customer's needs. It includes: design of the database structure, development of user interface /including integration of data stored in relational databases with GIS information/, information search and retrieval tools; implementation of workflow functionality and document management functionality; end user training. ITEL can provide the following expertise with respect to the proposed Network of Excellence: 1. Environmental monitoring systems. 2. Implementation of map functionality, and connection with databases into WEB applications. 3. Environmental Surveillance and Information System (ENSIS) – system for an integrated approach to environmental data analysis and corresponding actions planning. 4. Air and water monitoring
Pollution reduction strategies and serves as a planning and decision tool.
Skill is a SME company located in Seville (south of Spain). Consultation and IT development are its main business activities in order to help enterprises and institutions to steer their actions successfully and assess them on their Strengths and Opportunities, using various specific tools for Strategic Planning and developing applications in Internet within Communication area. An important activity for Skill is the training programs for external customers.
STI is a Spanish software company. STI staff is composed essentially of people with high degree education in mathematics, computer science, or engineering. STI has extensive experience in product development and marketing through the reselling of leading software and hardware products and the development of its own software products.
MESL is the National Center for Scientific Research 'DEMOKRITOS', Institute of Physical Chemistry, Microporous Membranes for Environmental Separations Laboratory. Topics are: (1) Pore structure characterisation, Microscopy/Spectroscopy. (2) Manufacture & Development of Membrane Systems by means of the following processes: Chemical Vapour Deposition (CVD), Langmuir-Blodgett Film Deposition, Plasma Treatment, Phase Inversion, Carbonisation-Activation. (3) Evaluation & Testing of the Properties & Performance of Porous Material Systems, in various Environmental and Industrial Applications. (4) Simulation of Heat & Mass transfer processes through porous media using Macroscopic and Numerical Methods. (5) Visual representation of flow through porous media using a variety of methods and model pore sizes. (6) Numerical and Experimental Simulations for the Visual representation of advanced oil recovery techniques using numerical and experimental structures of finite geometry under ambient and high pressure conditions. (7) Graphical porous media reconstruction by computer supported scanning tomography methods.
Kayser is a small, independent system engineering company. Main area of business is in the study, design, manufacturing, integration and testing of systems for space, advanced industrial research and environmental monitoring. The broad background of its staff includes expertise in physics, computer science, aeronautics, electronics, optics. In the environmental monitoring field, the company gained a strong experience in the remote sensing techniques for atmospheric pollution monitoring, especially on the DOAS, FTIR and LIDAR techniques. Additionally, the company is currently involved in the European R&D project EMECAP in the framework of which the company acts as designer and developer of a portable atmospheric mercury mini-analyzer. The company know-how in the environmental monitoring field is completed by a strong experience in field measurement campaigns and feasibility studies for the application of measurement techniques.
BULE has a competence in the field of development of Environmental Impact Studies, implementation of environmental investment projects (USAID, TDA) and Quality Management services (ISO 14000) in environmental field. In the frame of the National Programme for Support to the Entrepreneurs, the Municipalities and other Institutions in Bulgaria in attracting External Financing for the implementation of Investment and Environmental Projects, implemented jointly by the Bulgarian Industrial Association (BIA) and "BULECOPROJECT" Ltd., Sofia an important element is the Organization of Seminars and other forms of training for Bulgarian entrepreneurs, Municipalities and other Institutions on the specific requirements for the Preparation of Investment and Environmental Projects to be financed from External Sources. For this reason the Bulgarian Industrial Association (BIA) and "BULECOPROJECT" Ltd., Sofia organizes Seminars on Environmental Projects.
Each partner of CAEPS is a high ranked specialist in his field, related to the activity of the network. Activities within the CAEPS are additional to those of the daily work of each member of the network.
The integration activities of this network will take place over 5 years.
The research activities will be organized into the following four themes:
· Development of a computer based system for collecting and recording environmental signals
· Development of a knowledge base of environmental expertise from both scientific experts and other stakeholders, such as the general public. This knowledge base will be intergrated into the computer based system.
· Development of techniques for evaluating and analysing environmental signals using the knowledge base
· Investigating the nature of knowledge and information in the context of environmental signals. Issues such as the effect of investigator bias, subjectivity and objectivity, risk and uncertainty, keepers of knowledge and the status of the promulgator of a hypothesis will be considered.
All partners will carry out research in one or more of these research areas and the Network scientific and technological manager will be responsible for overseeing coordination of the different themes.
The interests of the NoE are focused to provide the ability to improve the protection of citizens from environmental risk by providing improved forecasting in polluted urban/industrial areas as well as risk management units through "how-to" and DB and KMS.
The monitoring systems are designed as Computer Aided Environment Protection Systems (CAEPS). The Environment Protection Manager (EPM) is aided by the CAEPS. Each interpretation, recognition and proposed decision of the CAEPS must be confirmed by the EPM. The research activities of the CAEPS are oriented on the concept of the CAEPS and the components, presented in Fig. 1: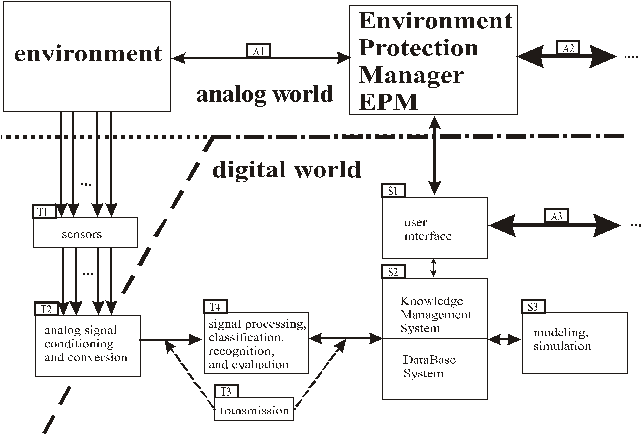 Fig. 1: Computer Aided Environment Protection System (CAEPS)
A1: Communication EPM - Environment.
ICS, IPA, IAT, UniGL, UniGa, STI, Skill, MSEL, BULE
A2: Communication EPM - EPM / Student: Web based and distance learning, psychology, sociology, sustainable technology, knowledge transfer.
A3: Communication CAEPS - CAEPS for knowledge transfer.
ICS, IPA, IAT, UniGL, UniGa, IT&T, VMU, STI, Skill, MSEL, BULE
S1: Communication EPM - CAEPS for acquisition of the knowledge of experts.
ICS, IPA, IAT, UniGL, UniGa, IT&T, VMU, STI, Skill, MSEL, BULE
S2: Knowledge Management and Data Base System.
ICS, IPA, IAT, UniGL, UniGa, IT&T, VMU, ITEL, STI, Skill, MSEL, BULE
S3: Modelling and Simulation.
ICS, IPA, UniGL, UniGa, IT&T, VMU, ITEL, MSEL, BULE
T1: Microsystems and wireless sensors.
ICS, VMU, ITEL, Kayser
T2: Signal conditioning and conversion: Miniaturization, lowest power consumption.
ICS, VMU, ITEL, Kayser
T3: Transmission and interfaces, security of data transmission (wireless and on the web).
ICS, VMU, ITEL, Kayser
T4: Signal processing, classification, recognition and evaluation. These functions are integrated in the stationary system. Some functions are integrated in the portable.
ICS, VMU, ITEL, MSEL, Kayser
These different fields are realised by specialised working groups of experts of the network and are coordinated by the management of CAEPS. The research tools and platforms of the integrated partners are used. Research workers are exchanged between the partners, especially those of different fields. Specialised equipment is developed and exchanged between the different partners of the network.
The development of the methods for communication and the exchange of knowledge is the topic of the CAEPS. The knowledge is aggregated in Data Base and Knowledge Management Systems S2. The function of the DBS is the storing and indexing of the different signals, the KMS for the aggregation of human knowledge in context to the signals in the DBS.
The exchange of these knowledge is realised by direct communication A2 and as important by direct transmission between the KMS, using special designed functions of user interface S1 and internet functions. This ways of communication (A1, A2 and A3) support the interactive working between the teams involved. The user must decide the opening of the technical communication for knowledge exchange on the user interface S1.
Up-to-date sensor technology, real time data acquisition, and knowledge management tools are qualitative entries for DB and KMS approach of urban/industrial pollution control, prediction and risk assessment. Qualitative data would be distributed to mass media and governmental/public organizations, in order to improve the data management and to provide better services to civilians. The distribution media will be based on a portal customer profile oriented. The main aim will be to provide the knowledge for a scalable emergency pilot system able of covering natural (meteorological) and urban/industrial environmental pollution monitoring. This model will improve the quality of risk management for pollution critical episodes, and for common decisions.
The research effort covers meteorological and air and water and soil data model development, definition of asset investment needs, industrial monitoring equipment for real time observation. Few directions of approaches could also includes satellite imagery solutions, institutional arrangements, emergency planning studies, definition of enhancement / investment needs to existing systems in end-user areas.
In this regard, the major task of our NoE is to produce a distributed KMS based pilot monitoring system model for urban/industrial areas. In addition, the methods would allow regulatory organizations to assess the DB and KMS submitted in support of other monitoring centres connections. One of the prime and basis objectives is the study of the current status in the domain of environment pollution modelling. The aim is to propose a dictionary list of involved specific terms, as a dedicated ontology research. The already known datasets related to European and American organizations for environment/air quality monitoring will be studied. Free benchmarks for different tools validation will be promoted, for research purposes.
Two of the consequent objectives are:
(1) the development of predictive tools for short time analysis/prediction and
(2) DB and KMS based risk/crisis management pilot system assistant.
The development of this strategy will propose the DB and KMS approach as the real-time infrastructure solution for crisis management. The use of predictive tools would allow the evaluation of current environment status. This would act, as a "screen" highlighting those compounds, variables, and events for which experimental evaluation would be necessary or beneficial.
All monitoring/ risk management systems require experimental data for their evaluation, and the approach will be oriented to already running such of infrastructures, in order to improve the management of crisis unit. Additionally, practice experience of end-users' experts is an information source we want to include in the DB and KMS based approach. Furthermore, the hybrid integration of these two knowledge sources will be used for prediction. The DB and KMS based system will give the support for risk and crisis management, since it can identify meta-similarities using the representation of neuro-fuzzy approach as hybrid units in a Multi-Agent System environment.
On this tools are developed training programmes. Although the focus will be specifically on providing training to the young researchers employed by the network, the more established researchers will also benefit. Special designed CAEPS as CAEPS will be without sensors and access to the environment for teaching and knowledge distribution. On this way can be published important parts of CAEPS. The aim will be the integration of further partners and technologies in this Network of Excellence.
Please contact ICS for more information:
Am Kirchberg 6,

D-39326 KleinAmmensleben

Phone:+49 39202 5212-6

FAX: +49 39202 5212-8

E-Mail: webmaster@ICSRoscher.de