| | |
| --- | --- |
| ICS Dr. G. Roscher GmbH | GRID |
High Performance Computer Technology through
Multiprocessor Systems and Web-technologies
When dealing with real time computer applications a system configuration is needed with the highest possible computing capability. This requirement is largely met by using our highly-developed multiprocessor system, in the construction of which we use PC and / or signal processors.
Modern processors are primarily able to meet these needs because of their capacity for high-speed processing and data transfer rates. Because of their inherent structure many such processors can be connected in parallel to form a network. This makes it possible to develop shared systems which take advantage of this parallel architecture and greatly add to the amount of computer power placed at the disposal of the individual user.
Our additional devices, amplifier systems, portable devices and wireless data transmission are supplied to enable multiprocessor systems to be created using one or more PC's. This makes it possible to use PC's with the graphic user interface whilst at the same time taking advantage of the multiprocessor system.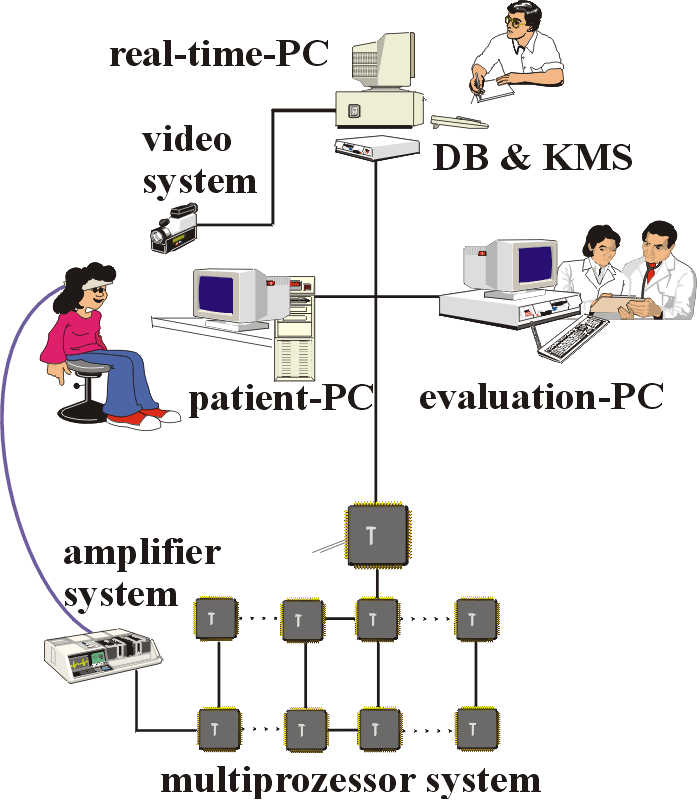 Our Offer:
· System analysis to meet your problem requirements.
· Configuration of the GRID.
· Connection of the GRID to your network.
· Computer-aided organisation and evaluation of signals and data.
· Support in installing high-powered processor systems.
· Training and advice.