| | | |
| --- | --- | --- |
| Network of Excellence | PatiMon | The Internet Portal for Intelligent Patient Monitoring |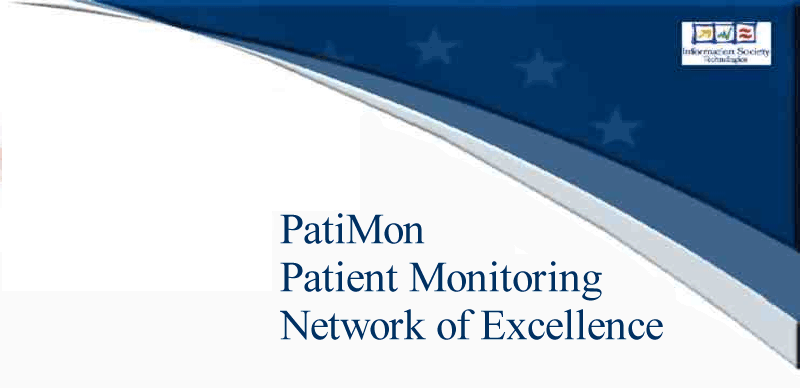 The aim of the Network of Excellence PatiMon is to exploit the advances in IST in order to establish a complete framework of research, development, validation and dissemination of approaches related to demanding issues of patient monitoring. The core of this framework is the proposed Computer Aided Monitoring System (CAMS) and its distributed operation, exploiting secure communications over the Internet and exploring communication on the GRID.
The benchmark applications for testing and validating the PatiMon concept includes patient monitoring for analyzing, evaluating and predicting cardiovascular diseases, cancer, neurobiology and diabetes. Other pathologies will be studied. Specialized features of the the knowledge extraction by interpretation of the monitored signals, the knowledge aggregation from the physician and the representation and distribution of this knowledge.
To efficiently implement its multidisciplinary goals, the proposed Network of Excellence will bring together a range of excellent European expertise related to Patient Monitoring and IST. The project integration into a distributed, web-based network will allow for dissemination of information, discourage overlap of efforts and offer training for users, both in Europe and worldwide.